Press Release - 2001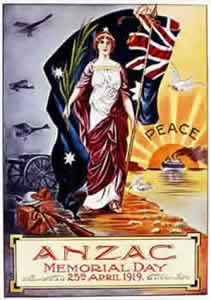 From the Prime Minister's Office
<<<<>>>><<<<>>>>

Alec Campbell of Hobart, Tasmania is Australia's last surviving Gallipoli veteran and is the first
firstAustralian to receive the Centenary Medal.
The Centenary Medal was announced on 28 December 2001 to honour persons who have made
a contribution to Australian society and government.
All Australian citizens born on or before 31 December 1901 who lived to celebrate the centenary
of federation on 1 January 2001 are entitled to receive the Medal.
Alec enlisted in June 1915 at the age of 16 and joined the 15th battalion at Lemnos.
He served at Gallipoli and returned to Egypt on Christmas Day 1915. In early 1916 he was in
and out of hospital until he embarked for Australia in June 1916.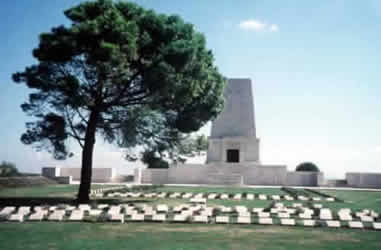 Graves at Lone Pine - on the battlefields of Gallipoli

<<<<>>>><<<<>>>>

Today - May 24th 2002 - the Nation stopped to honour the death of Alec Campbell, the
last ANZAC, symbol of the national spirit.
Also escorting his coffin were his Grand Daughters.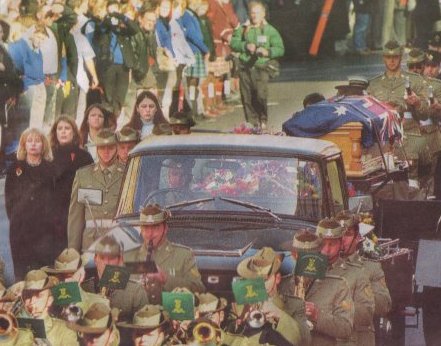 R.I.P Alec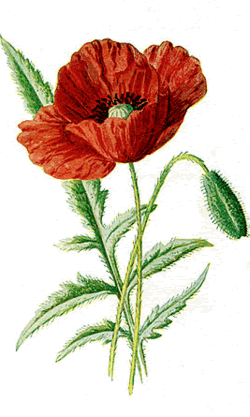 You are visiting Press Release
Memoriam ... About Alec .... Press Release ... Home

<<<<>>>><<<<>>>><<<<>>>><<<<>>>>