Midi - Taps
Lest We Forget


On 25th April each year, dawn services
are held in all towns and cities, even the
very small townships, no matter how
few residents, honour the men who
fought in all wars.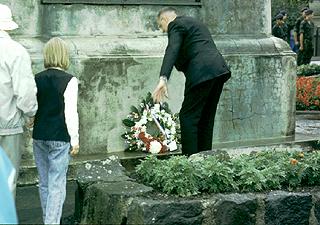 For the Fallen

They shall not grow old,
As we that are left grow old.
Age shall not weary them,
Nor the years condemn.
At the going down of the sun,
And in the morning,
We will remember them.
by Laurence Binyon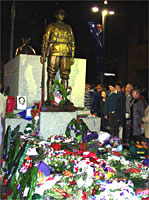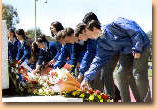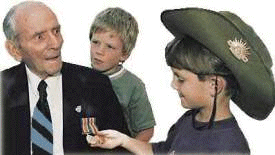 The youth of Australia and New Zealand take part in the annual march of "Remembrance"
through City Streets, many wearing the medals of their Grandparents, who can no
longer join their comrades.




Gallipoli Beach
At Gallipoli, men from all backgrounds and classes from the newly federated
Australia created the essence what it means to be Australian - courage under fire,
grace under pressure, giving a hand to a mate.
It was at this ill-fated campaign that the Australian Nation became of age.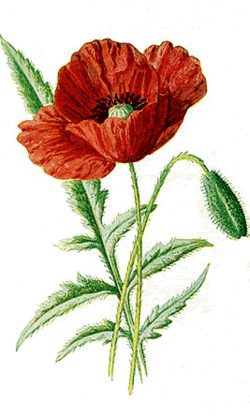 ...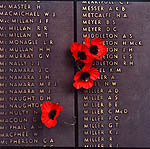 Poppies for Remembrance on the War Memorial

The Red Poppy of Flanders was adopted as the
flower of Remembrance for The Armistice 1914-1918
The armistice was signed at
the 11th Hour of the 11th Day and the 11th Month
1918

All RSL ( Returned Servicemen's League) members attend
their mates funerals and throw a red poppy onto the coffin as
it is lowered into the grave.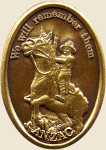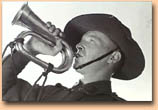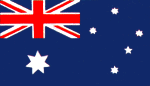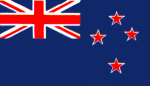 Australian Flag New Zealand Flag

Facts about ANZAC's
ANZAC is an abbreviation for Australian and New Zealand Army Corps.
April 25, Anzac Day, was the day the Australian and New Zealand Army Corps
landed on the Gallipoli Peninsula in 1915.
The ANZACS were on the Gallipoli Peninsula for only 8 months, around
8,000 of them died there.
There is no town called "Gallipoli". It is the name of an area.
ANZACs were all volunteers.
The first dawn service on an ANZAC Day was in 1923.
We Will Remember Them



<<<>>><<<>>>



Simpson & his Donkey - WW1.
Visit him -
here

Memoriam
Alec Campbell - Australia's Last ANZAC
The cross will take you to meet Alec.

More Pages ......The ANZAC Biscuit.........The Game Two Up

Animated and audio poems of ANZAC
<<<>>><<<>>>
Please sign the Collection Guest Book


Return to - Collection Index


Enchanted Forest glade

To return to site from whence you came use the
appropriate link from below or your browser back button
Terry's Anzac Day Page.

<<<>>><<<>>>
"I Wept With The Eagle"
September 11th

EMAIL

A combined page created by Laurie & Terry Seymour ~~2001
<<<>>><<<>>><<<>>><<<>>><<<>>><<<>>>