And the apple of our eyes!

WHO IS THE CLEVER BOY THEN?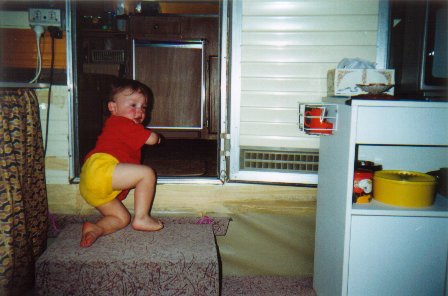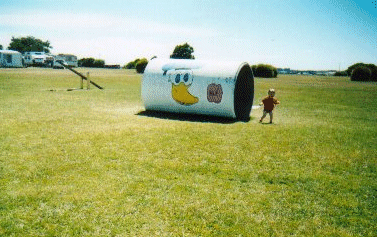 He tried once to get down this step - aborted his attempt, thought
about it and tried again ...
"see Mum I can do it" is what he is conveying to us ...
Clever little boy!

I was lucky to have the camera in my hand and got this first
success for the records.

SO NOW HIS DAY BEGINS ... FIRST STOP - THE TUNNEL


He had just emerged after running through it.
"Did you see me Mum?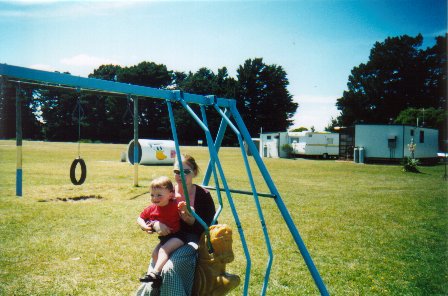 NOW WHAT ABOUT THE SWING?
I am not sure if I like this!
<<<>>> <<<>>> <<<>>> <<<>>> <<<>>> <<<>>> <<<>>>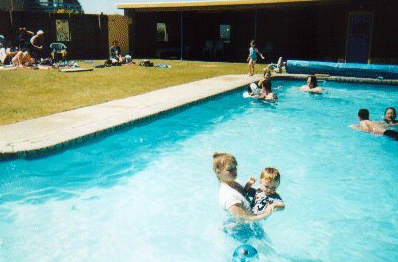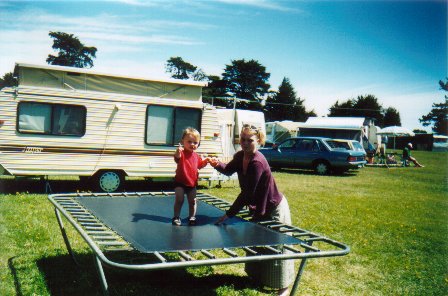 TIME FOR THE POOL
Curious at first, but soon wanted to stay there all day!
<<<>>> <<<>>> <<<>>> <<<>>> <<<>>> <<<>>> <<<>>>

NOW FOR THE TRAMPOLINE


Look Gran, can you see me?

That is my blue car outside our van - Vanessa's head is trying
to hide the van ...
... all the playground equipment is visible to us from the
North - South - East - West
windows we have in the van and annexe.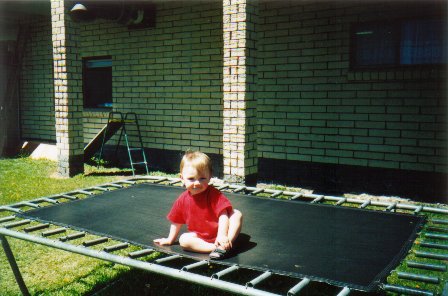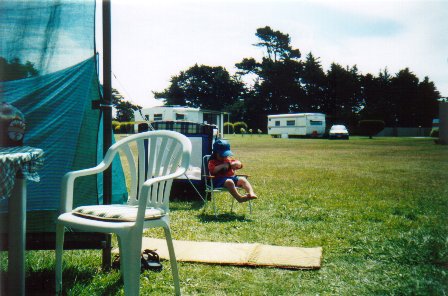 This thing is a lot of fun - but it sure makes a boy tired!
<<<>>> <<<>>> <<<>>> <<<>>> <<<>>> <<<>>> <<<>>>
Well Little Man - you HAVE had a busy day!
WOW - he is sitting still for once ...
... just as well, we "oldies" were getting tired!
<<<>>> <<<>>> <<<>>> <<<>>> <<<>>> <<<>>> <<<>>>
Kelso Guest Book




You are visiting The Star
Our Van ... The Star ... The Slaves ... A Red Face
Peaceful Kelso

Return to Kelso -

Index
Return to Tangled Tales - Main Index

Laurie - January 2002


<<<>>> <<<>>> <<<>>> <<<>>> <<<>>> <<<>>> <<<>>> <<<>>> <<<>>>