"Many Tasks To Be Done"


All in a day's work!
1981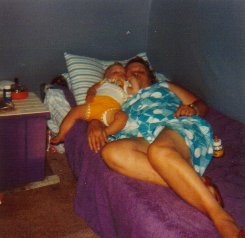 Well - Vanessa and I had been shopping.
*S*
Vanessa is now the mother of a two year old
and I am grey haired and a little (?) bit older.

Shower Time - 1983

Each child, from the moment they could walk the
distance, had to carry their own belongings for
their shower.
Shower time was usually pleasant - unless they
also had to have a shampoo
*grin*


Willing hands make light work!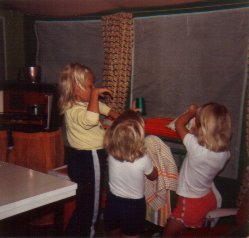 Besides - they always had a lot of fun helping,
I guess that means we knew how to train
them LOL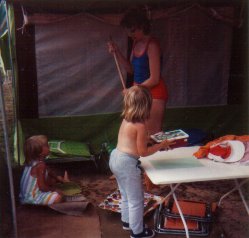 Little Helpers or? ... Wise Kids?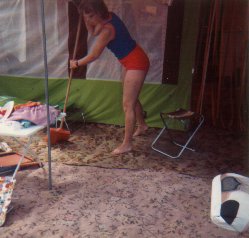 Vanishing!
Maybe they thought they would get swept away!
I am sure they knew if they stayed, we would find
a job for them to do.


Family Help!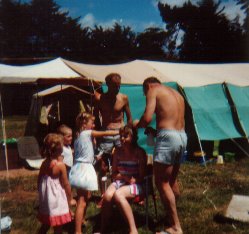 Linda getting the "Gel" treatment, when Gel first
became popular - all received this treatment in turn,
some weird and wonderful hair-do's emerged at
the end of the day.
Home Again!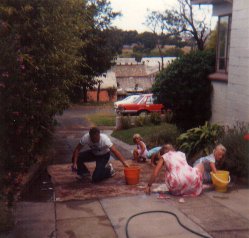 But the fun continues - "all hands on deck"
scrubbing carpets in our driveway - preparing them
for storage until the next Christmas holidays.



Kelso Guest Book




You are now visiting Tasks ...
Chores ... Tasks ... Reflections ... A Red Face
Peaceful Kelso

Return to Kelso -Index
Return to Tangled Tales - Main Index

Laurie - July 2002